Nanaimo Church
Covid has changed what church looks like. This is what we hope to get back to. Currently we are live streaming our Sunday morning service.
We got live 10am Sunday mornings.  Click here to check out our YouTube channel and past services.
Everyone is welcome at The Neighbourhood Church. Even if you have never been to church before!
We understand if you want a quick synopsis before attending!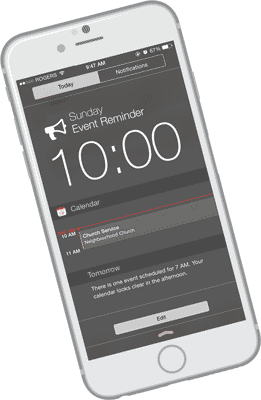 ---
What time do we start?
We start each week at 10:00am.  Our services aim to be 75 minutes long and the Neighbourhood Church guarantee is that if the pastor is still speaking at 11:15 the service is free![1]  If you come a little early, we can also make sure that you enjoy our service caffeinated.  On the first Sunday of the month we'd love to have you stay after the service for a free lunch!
[1] Services are always free!
---
Where are we?
Located at 4951 Rutherford rd.  We are at the corner of Rutherford and Uplands right next door to the mall that insists on calling itself Nanaimo North Town Centre but to us will always be Rutherford Mall.
Get Directions
---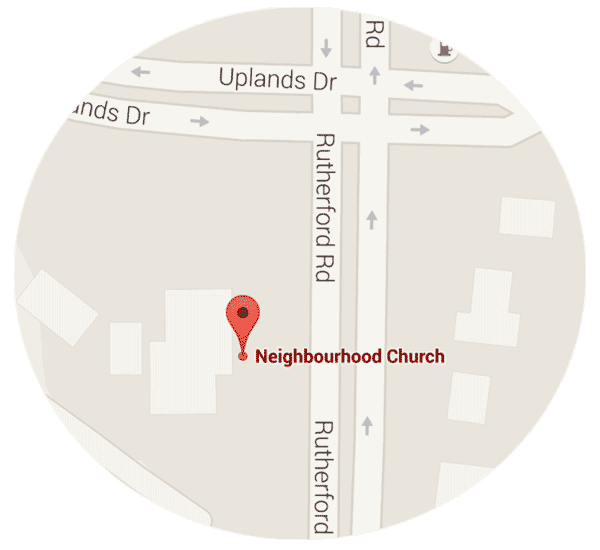 ---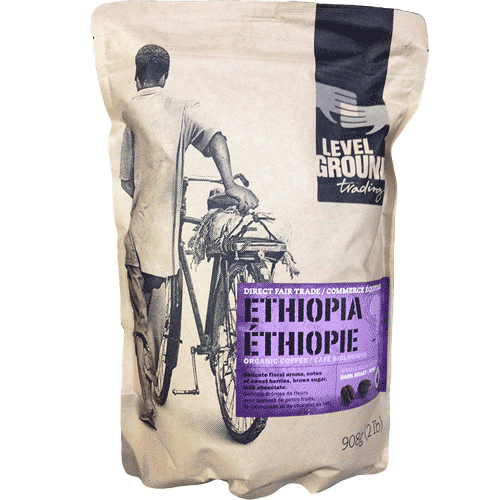 Is there Coffee?
Of course there is!  
This is not your typical watered down church coffee, we proudly brew Level Ground Coffee. Their mission is to trade fairly and directly with small-scale producers in developing countries, offering our customers ethical choices.
Learn about Level Ground Coffee
What is Sunday actually like?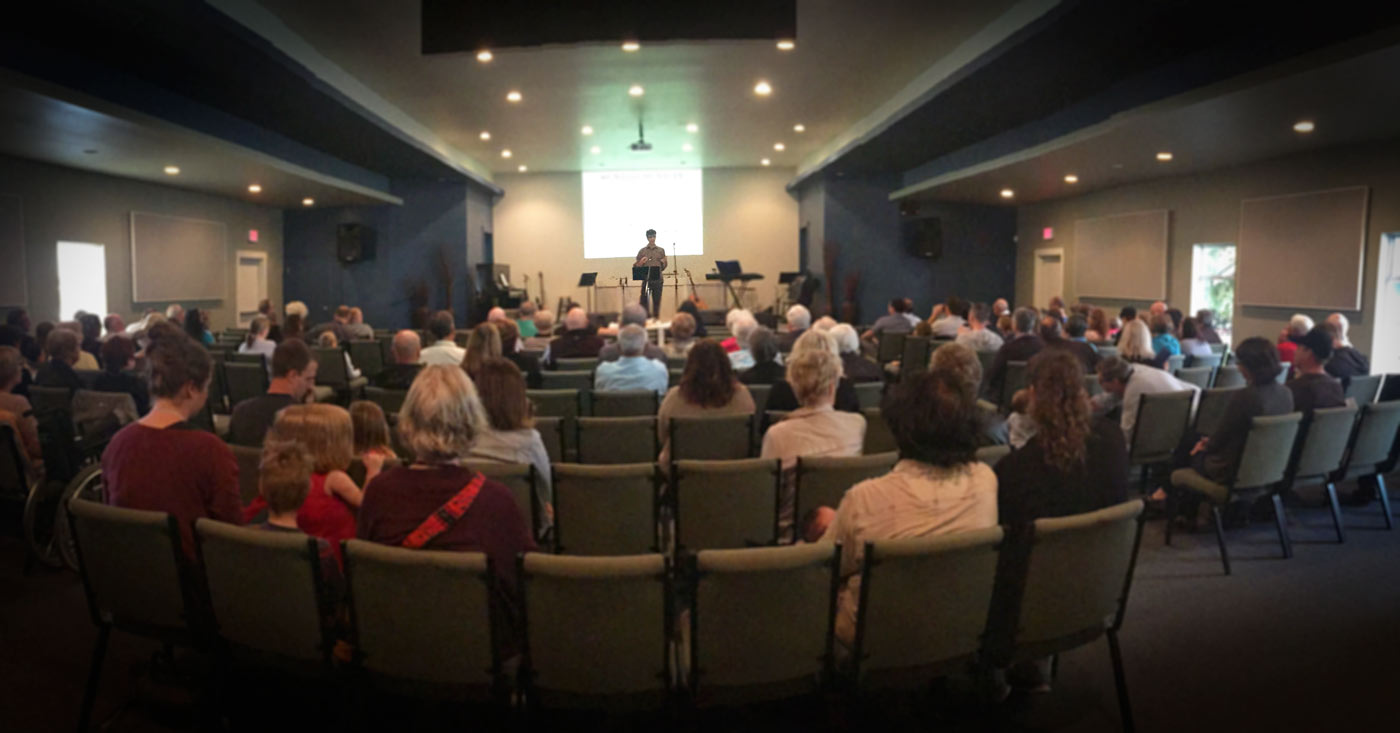 Service Style
We have a laid-back atmosphere (there's no dress code at The Neighbourhood!) with contemporary music and some modernized gospel that will have you tapping your feet.
Have we mentioned, we have coffee out starting at 9:40
What is the Message like
Our services include a 25-30 minute teaching based on the Bible.  The messages are on a wide-range of topics that relate to our day-to-day lives.  We keep our "Christian jargon" to a minimum meaning no matter where you are at in your spiritual journey, our messages are relevant and understandable.
What about my kids?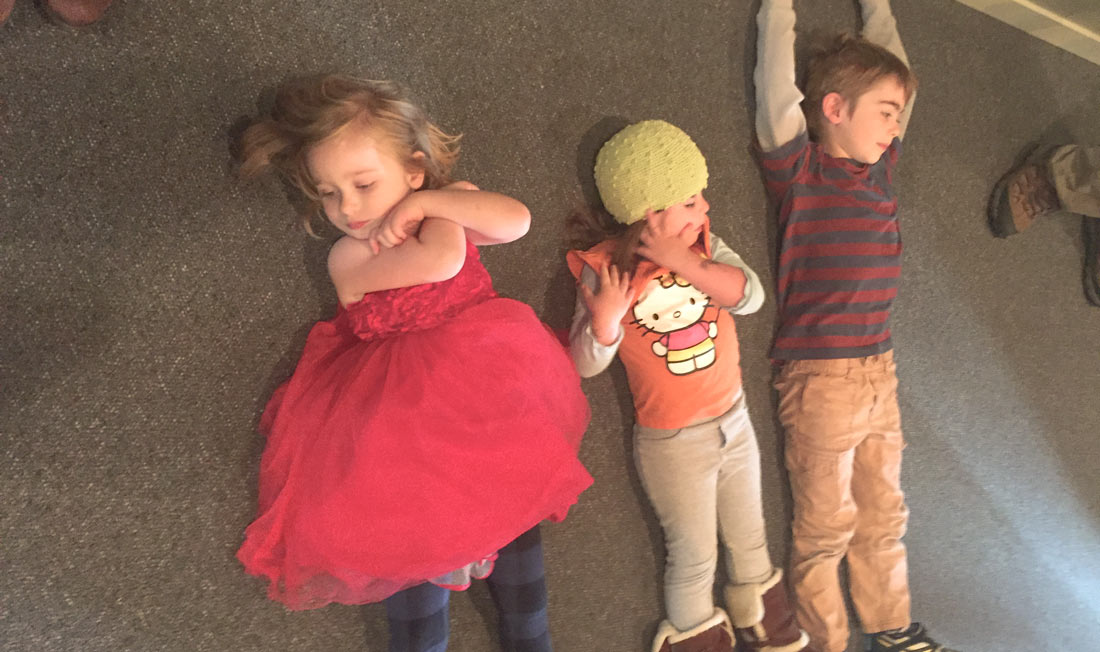 The kids of the Neighbourhood are really important to us.  In fact over 20% of our entire church is under the age of 12.
Under 3
Our nursery is open from the time you arrive.  If your child is unhappy with you leaving them we will try to win their affection with extravagant amounts of baby cookies.  Failing that we also have a paging system so we can get your attention if your child needs you.
Preschool - Grade 6
Our Sunday school program begins after the first part of our service.  We encourage you to pick up your kids from their classrooms immediately after the service before our janitor Delores enlists them in vacuuming duty.
Grade 7 - Grade 12
Our high school students are on a rotation that involves them in sunday school classes, listening to the message and helping with younger grades.
What should I wear?
---
Wear what makes you comfortable.
We are a church that enjoys a casual atmosphere. Feel free to wear your favourite pair of jeans and T-shirt, or your favourite cardigan-bow tie combo if that's how you roll.
We're not focused on fashion here; we'd rather concentrate on our faith in God and our desire to share God's love with others.
Should I give money?
---
We take an offering during the service, but this is intended only for the people who attend regularly and/or are committed to supporting the mission and vision of the Neighbourhood Church.
---
Learn about our Mission and Vision
The service is over, now what?
Please stay and get to know some of us, we really are very friendly and love to chat.
If it is the first Sunday of the month, feel free to stay for free lunch!
Hope to see you Sunday, 10am