Thank you for considering to  support the vision and mission of Neighbourhood Church.
We love serving our community and your continued donations help us continue to impact our community, country, and world.
Giving is an important part in our journey. It allows us to give back a small part from the blessings God has already given us. These donations go back into the work that He is already doing in Nanaimo, Canada and around the world.

| Neighbourhood Church does not endorse  debt as a means of giving. | 
Click below to donate to Neighbourhood Church via Canada helps.
Donate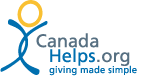 *Please note, Canada helps charges 3.5% of each donation in administration  fees.