We want to invite you to come out to our Maundy Thursday service. Because this service is quite a bit different from a typical Sunday morning service, we want to let you know in advance what it is all about.
When is it?
The service is structured as a drop-in.  You are welcome to come anytime 6:30-7:30pm on March 24. The service is approximately 20 minutes in length
Where is it?
The service will begin in the basement of the church. The basement is accessible at the back of the church building through the door at the bottom of the stairs. We will also have signs up that evening directing people where to go.
What's a Monday Thursday? 
We don't know but the idea of a Monday-Thursday sounds terrifying! Maundy (pronounced mon-dee) Thursday, however, refers to the day before Good Friday. It was the day in which Jesus celebrated the Last Supper, washed his disciples' feet, prayed in the Garden, and was betrayed by his friend Judas. For those keeners out there "Maundy" is a derivative from the Latin word mandatum meaning "command". This is a reference to the words of Jesus found in John 13:34 which says: "A new command I give you: Love one another. As I have loved you…".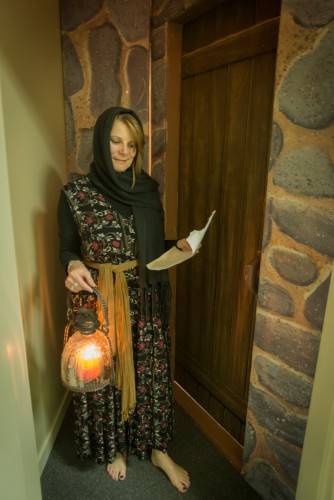 What to Expect:
In small groups you will receive a "guided tour" that retraces Jesus' steps on Maundy Thursday. Stops along the way include: the upper room where Jesus shared the last supper with his disciples and three stations in the Garden of Gethsemane where Jesus prayed and was arrested. The tour is multi-sensory, interactive, and will help bring the story of Jesus to life.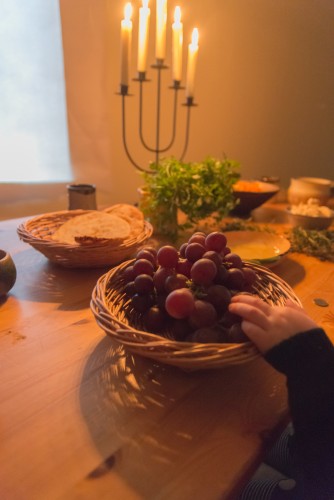 What about Kids:
            While the service is enjoyed by all ages we have found that it often makes the most significant impression on kids. We find that the multi-sensory approach really engages the imagination of kids in a way that leaves a lasting impact. Some of the kids of the Neighbourhood like to reenact the service all year round.