In no particular order, here are 10 of the top stories from NC in 2016.
#1  Newcomer's Arrive: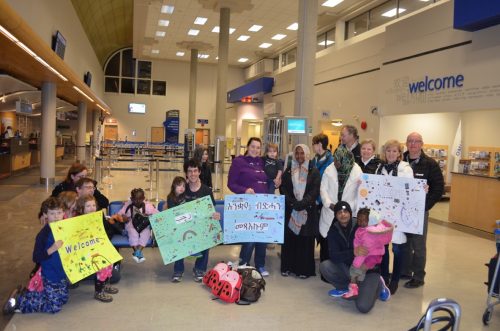 2016 at Neighbourhood began with great celebration. On January 25th, the refugee family of four we sponsored arrived in Nanaimo. The lives of this family were forever changed on this day as they began a new life in Canada complete with the gifts of peace and freedom. The friendships they have formed with many people of the Neighbourhood have in turn transformed us: we have learned a great deal about hospitality, gratitude, and the importance of simply being together. We are excited to see where God will guide this ministry in the year ahead.
#2  Welcome Centre:
In September we revamped our Sunday morning ministry by adding our Welcome Centre. The Welcome Centre is a place where new people and visitors can learn about who we are, get connected, and even receive a welcome package. The welcome centre flows out of our commitment to make sure that everyone who walks through our doors is welcomed and invited to be a part of our community.
#3 Youth Grads: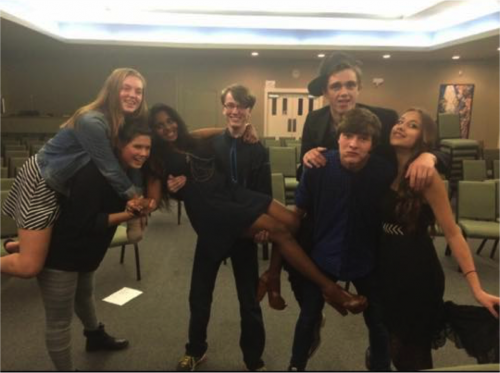 2016 was a special year for our youth ministry for several reasons. In June we celebrated as a large group of youth graduated high school. It also marked an important milestone for Colin as these grads were the first ones he had pastored from grade 6 all the way to grade 12. Honouring our grads in our Sunday service was a great reminder of why we value youth ministry as much as we do.
#4  Children's Ministry Change:
Over 20% of the people of the Neighbourhood are under the age of 11. That means that about one of 5 people who pass through our doors on a Sunday morning are taking part in our children's ministry. This year we thanked Whitney and Sara for 4+ years of incredibly hard, passionate work heading up the children's ministry team. And although we'll miss their leadership we are also incredibly grateful and excited for the hard work, creativity, and leadership being provided by our new Children's Ministry leader Alex Toews.
#5  Baptisms: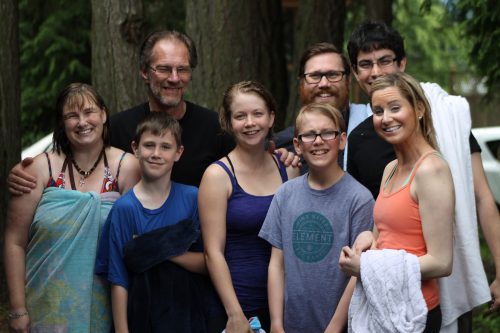 In April and May we watched with joy as a 8 people were baptized.    It was also amazing to see a diverse crowd take this step of faith:  youth, longtime believers, and people new to Neighbourhood. All of us were inspired, encouraged, and grateful to hear stories of how Jesus has made a difference in each of their lives.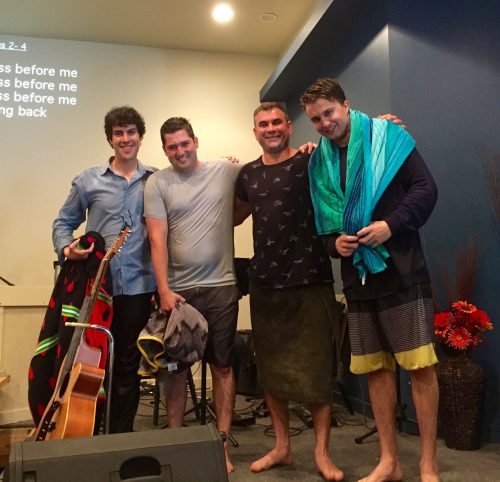 #6 Community Outreach Project: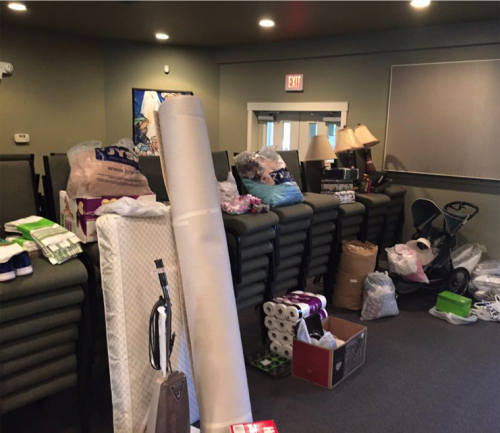 This past year's community outreach project saw us make a significant difference in the lives of more than a dozen families in need. Over the course of about a month we gathered donated household items, furniture, gift cards, some groceries, and even a few homemade pies. On March 5th a team of drivers and helpers made the deliveries and in the process also provided each family with a little bit of hope, peace, and love.
#7 James in Panama:
In June James went to Panama for some very special meetings. Our church belongs to a conference called Mennonite Brethren and in Panama, Mennonite Brethren churches from around the world were represented. James' trip reminded us that our little church in Nanaimo is part of an amazing community that spans the globe. It was also a great reminder of the importance of meeting our commitments to our partners with MB Mission who also happen to be working in Panama.
#8 June-Present Giving: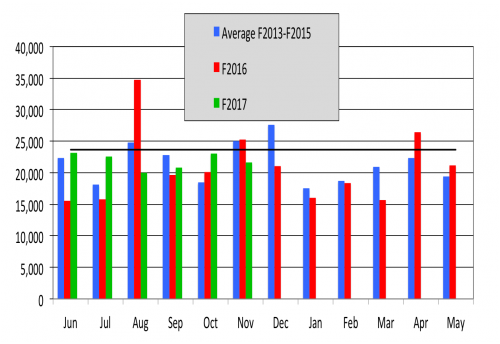 James' trip lined up perfectly with our Annual General Meeting. Our past year was not without its financial challenges—and at times budget constraints meant we could not meet our commitments to support things like MB Mission. Since June we doubled-down on the importance of meeting our budget and while there remains work to be done, we have been generous and faithful enough in our giving to be able to make our monthly MB Mission contribution ever since.
#9 Maundy Thursday: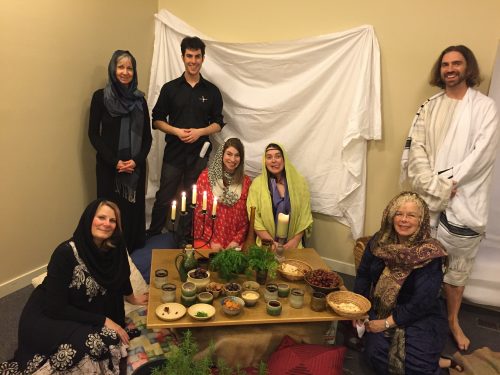 A favourite Easter tradition at Neighbourhood is our Maundy (pronounced Mon-dee) Thursday service. This multi-sensory service retraces Jesus' steps from the upper room where he shared the last supper with his disciples to the Garden of Gethsemane where he was abandoned and betrayed. The service is so different from anything else we do throughout the year and is loved by people of all ages.
#10 Dinner for Newcomers: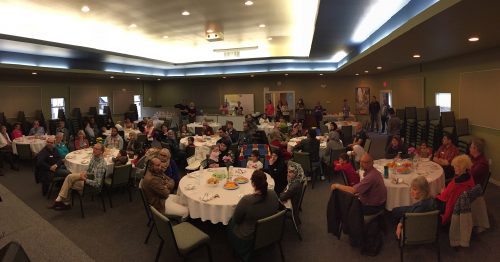 Our sponsored family was one of many people that arrived in Nanaimo as former refugees in 2016. In April we were able to host a dinner for many of these Newcomers—many of whom had no sponsorship group to support them. It was amazing to watch the gift of hospitality transcend the barriers of language and culture. Food was shared, kids did zumba in the foyer, and we were fortunate enough to have a Priest from Iraq at our dinner who was able to help with Arabic-English translation.