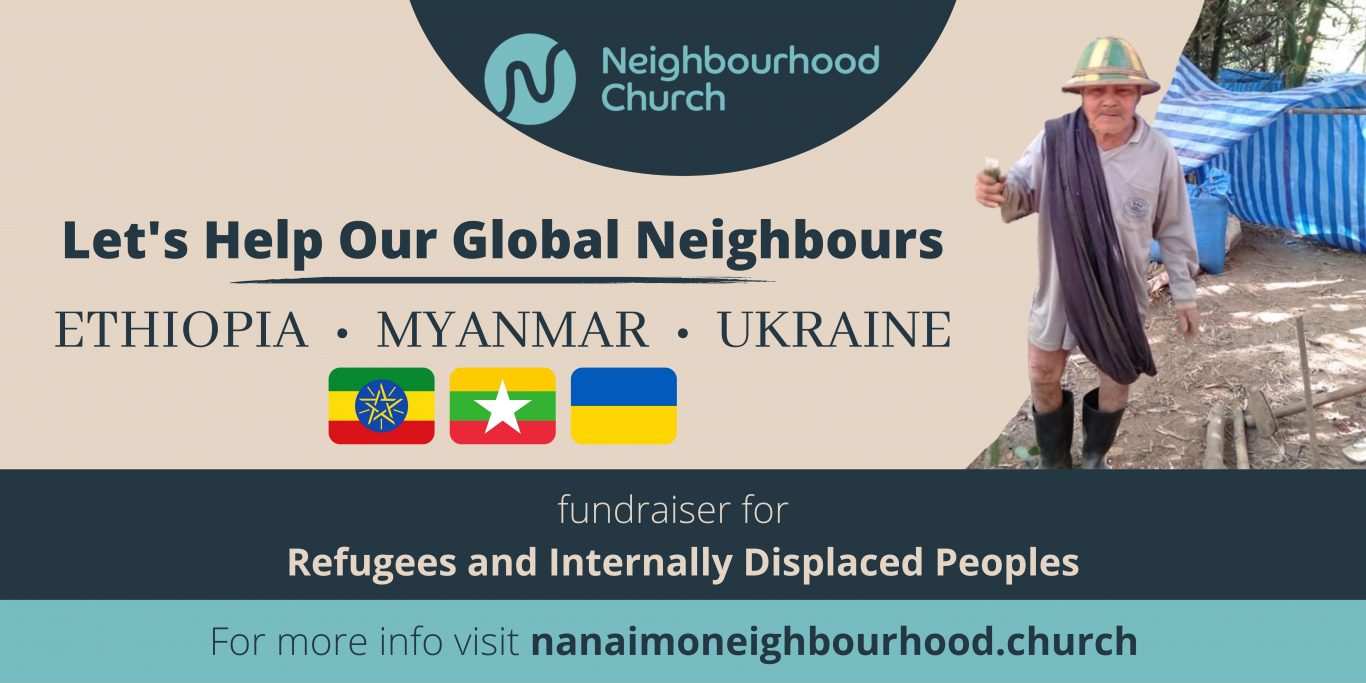 In 2016 we responded to the global refugee crisis by sponsoring a family of 4. In the following years our work continued in the form of two more resettlements.
An abundance of factors temporarily put our refugee work on hold but recent events in Ukraine have compelled us to step back into action.
We believe that the most effective way to help as many people as possible is to partner with non-profits working on the ground with refugees and the internally displaced.
As a community we feel a particular burden for three countries: Ukraine, Ethiopia, and Myanmar.
The crisis in Ukraine  is well-known, an estimated 12.5 Millions people have fled their homes since fighting began.
In Ethiopia violence is spreading throughout the Tigray, Afar, and Amhara regions. Countless people are fleeing their homes: the need is dire.
In Myanmar a military coup and subsequent violence has resulted in many seeking refuge in the jungle with no access to clean water or food.
We are inviting you to help us make a difference in these three hurting countries by donating to our campaign. The funds that we raise will be divided equally among three partners: MCC Ukraine, MCC Ethiopia, and Global Neighbours Myanmar.
MCC (Mennonite Central Committee) has a stellar reputation and was our partner in our prior refugee work. Global Neighbours is a non-profit that is completely volunteer run, and our interim Pastor Jodie's parents sit on the board. Their previous work includes building schools and hospitals.
Donate today and help us reach our goal of raising $30,000, (10k per country). All donations $50 or more are eligible for a tax receipt.
Please include the word "refugee" on your donation if you'd like it to go towards this campaign. Donations can be made via e-transfer (neighbourhoodchurch@gmail.com), by mailing a cheque to 4951 Rutherford Rd or dropping by the office during office hours (Tuesday-Friday 9am-5pm) for debit/cash donations.