About NC kids
Children's Ministry is a big part of our life in The Neighbourhood. Did you know that 1 in 5 of the people who come to our Sunday morning service is under the age of 12? Just like with our big people, we want the youngest people of The Neighbourhood to experience church as a place where they belong and where they experience meaningful relationship with God and with each other.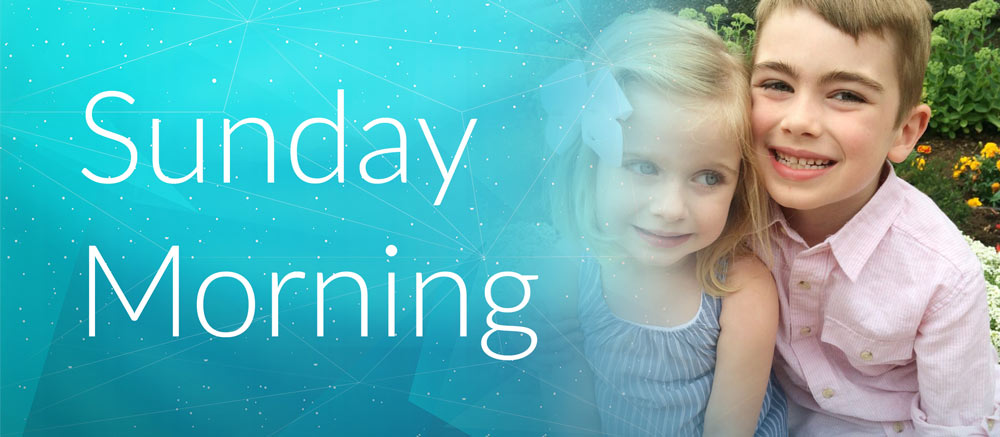 Under 3
Our nursery is open from the time that you arrive to the end of our service.  Our volunteer team is led by Natasha Friesen who is a mother of 5(!) and Hannah you –can-call-me-Gangie Barbour, a mother of 4 grown boys, and a grandmother of 2 adorable girls.  This means that they know a thing or two about keeping kids happy—note this sometimes involves a massive amount of baby cookies.  We also have a paging system so if our volunteers need to get ahold of you at any time they can!
Preschool/Kindergarten:
Preschoolers love music and for that reason we welcome our preschoolers to participate in the beginning of the worship service.  There they will sing 3 songs,  stay for our announcement time—which may even feature a family-friendly video—and are invited to come up on the stage to help recite the Lord's Prayer.
After the Lord's Prayer, preschoolers head downstairs to their classroom where they hear a Bible story, answer a few questions, and sing a song.  We also have plenty of time for the kids to colour or just spend time playing.  Our preschool class is all about showing kids how fun it can be to learn about Jesus. 
Grades 1-6:
This year we are going back-to-basics and teaching The Neighbourhood kids the ABCs of Sunday School.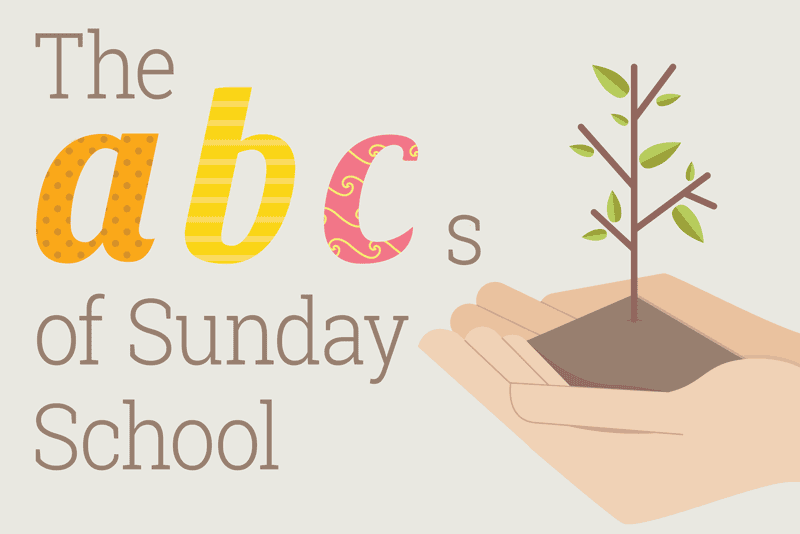 First
Our kids participate in the first part of our Sunday service which we sometimes affectionately call big church.
After we say the Lord's Prayer in big church, kids in grade 1-6 head out to our youth building.
Second
 There they get to watch a cool experiment, play a game, or may even get to see a famous character out of the Bible like Moses or Job. They will also learn their ABCs for the week.  The ABCs are an acronym for our three point lesson:  A=Action, B=Bible, and C=Christ.
Third
  Once we cover the ABCs, the kids are sent to their various classrooms to go deeper into the lesson.
When big church is finished, grades 4-6 are let free to go upstairs are find their parents. While grades 1-3 wait for their parents to pick them up.
Grades 7-12:
The have choices! lots of choices! On the first Sunday of the month, they can choose to help with Kids Sunday school or stay in the service. On the Second and Third Sunday, They have their own Sunday School. On the forth Sunday of the month, we encourage them to stay in the service. On the random times we get a fifth Sunday in one month, they can choose to stay in the service, or help with kids church.
At The Neighbourhood we believe it's important for our kids to know that following Jesus isn't just for Sunday morning but something that we do each and every day.  To encourage them to connect Sunday morning with the rest of their lives we provide the kids with a weekly home sheet and a memory verse.  Every time a kid comes to church with a completed homesheet, a memorized verse, or can recite last week's ABCs they are entered into a draw for a cool monthly prize (such as a gift card to the mall).